We are proud to announce Bowland IT has sponsored the Clitheroe Wolves U7s team. Our Managing Director, Oliver Alcock visited Blackburn's Soccer Dome today where team manager Tom Wilkins introduced Oliver to the team.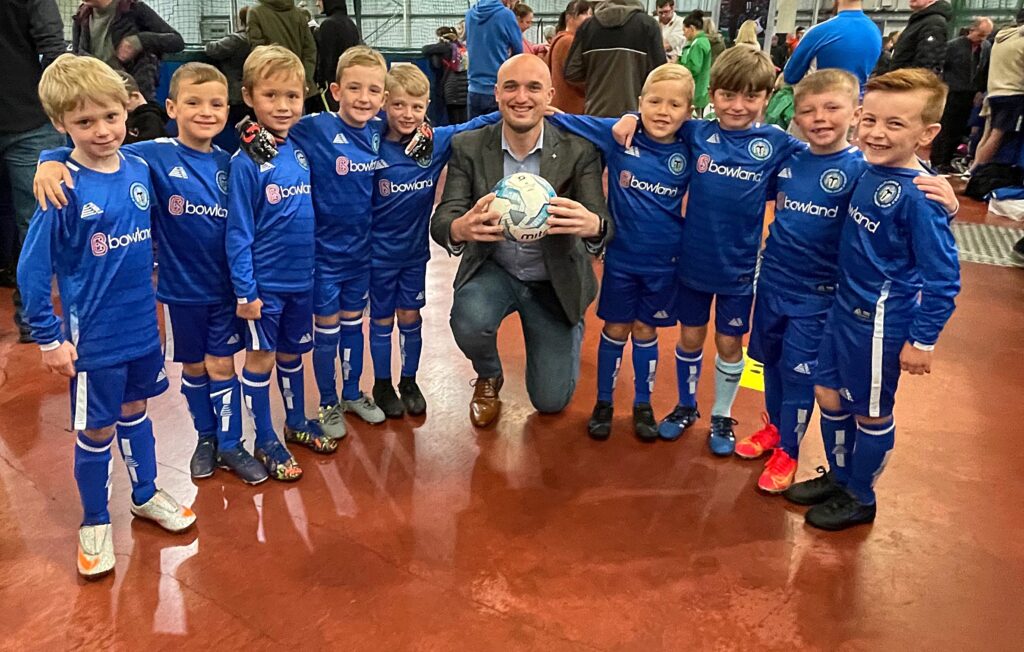 Formed in 1992 from players moving up from the cubs teams in the area, initially comprising just two teams at U10 and U12 level playing in the Accrington Boys League and the Burnley Youth respectively, the club has grown over the years reaching its peak in the 2000-01 season with 28 teams aged from U7 to U17.
The club gained its F.A. CHARTER STATUS in 2000 – one of the first clubs to do so in the North West.
The present teams play from U7 to U21 either Saturday morning in the Accrington League, Sunday morning in the East Lancashire Alliance League or midweek in Lancashire Football League.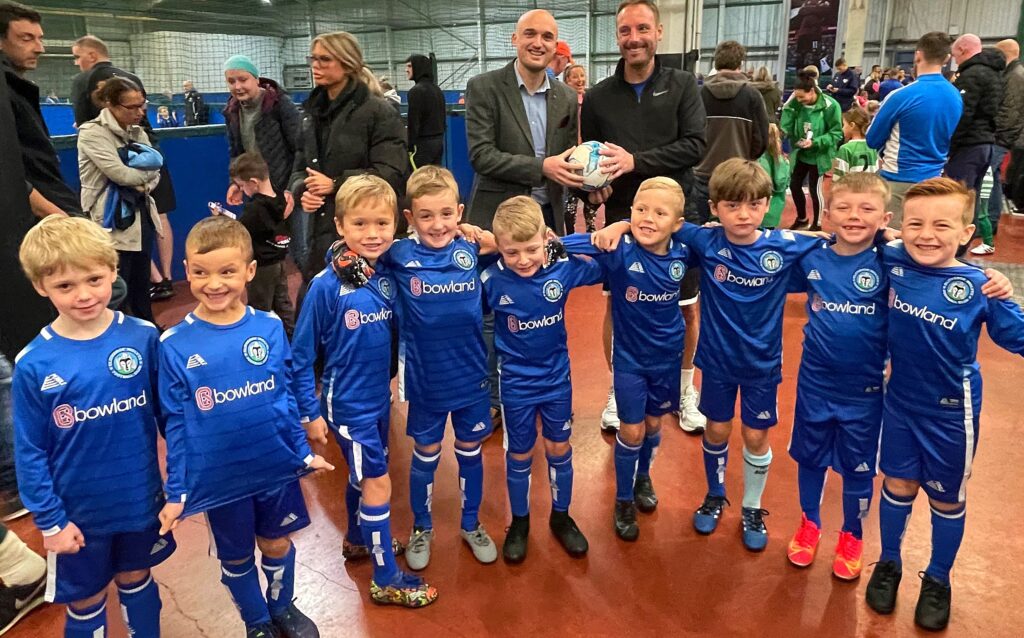 Bowland IT's most preferred way to market their company is by sponsoring local groups, clubs and societies. If you have a local sponsorship opportunity, please contact Shirley Jones at Bowland IT on 01254 947082 (option 2).