We've been working on an Audio Visual and IT project this week on a Super Yacht which is currently docked at El Puerto de La Duquesa in Malaga.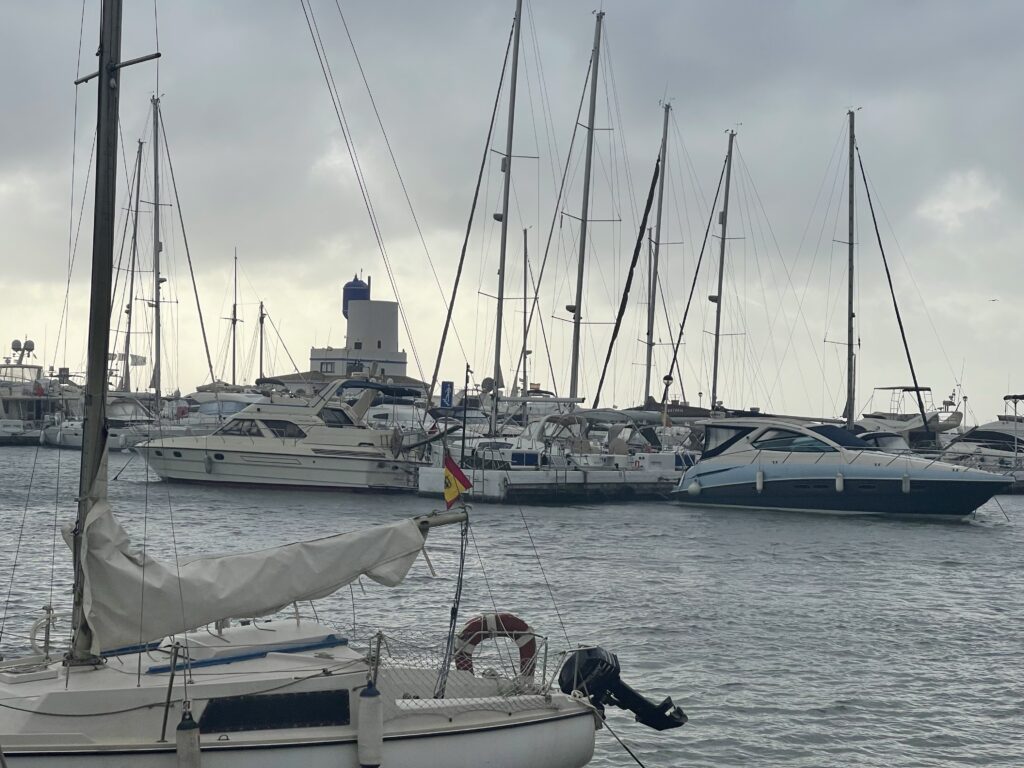 The weather wasn't brilliant, however we still had a great time installing some really cool equipment on a luxury privately owned yacht. The waves were crashing heavily against the boat for most of the time during the install, and the owner suggested that he hadn't seen weather and waves like this in 22 years of his time as a boat owner at this port, so we didn't pick the best week for it.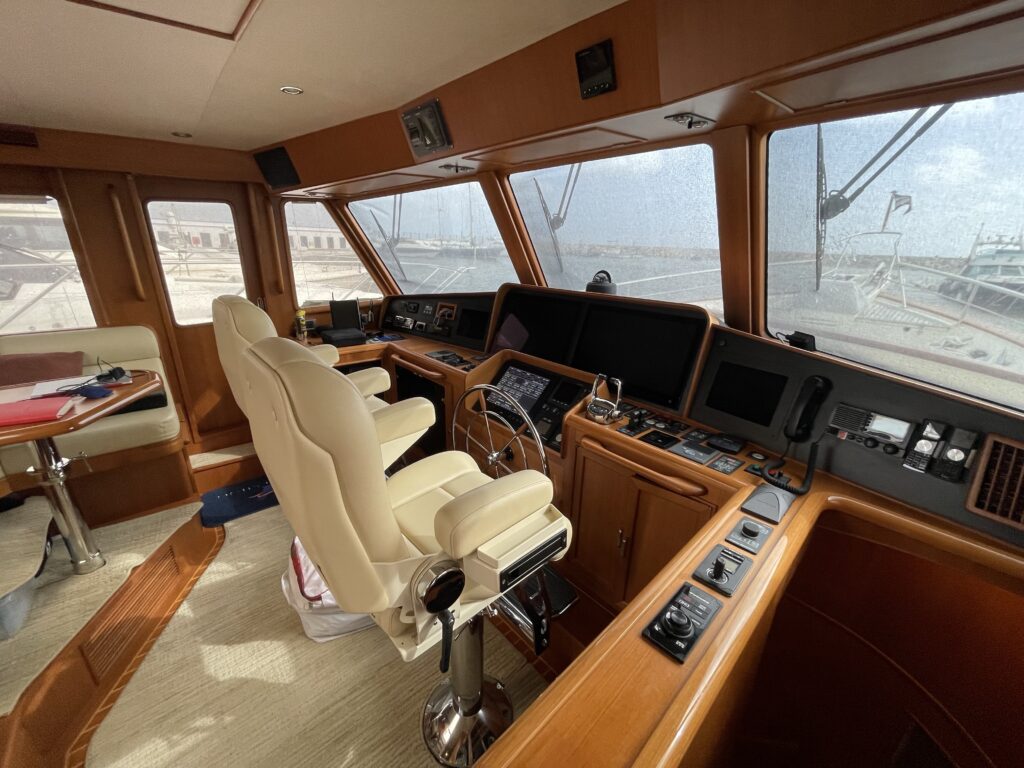 Our work included supply, install and support of the following products;
Sonos Amp and Bridge Audio products
Hydraulically stored Samsung TVs (video below)
4G and WIFI hybrid internet services
Ring Smart Security camera system
WIFI printers
Logitech Harmony Smart AV System
Playstation Games Console
Bang and Olufsen phone system
Power monitoring solution
VPN Services to access Sky Go, Netflix, ITV Hub, Amazon Prime, and BBC iPlayer
HikVision CCTV System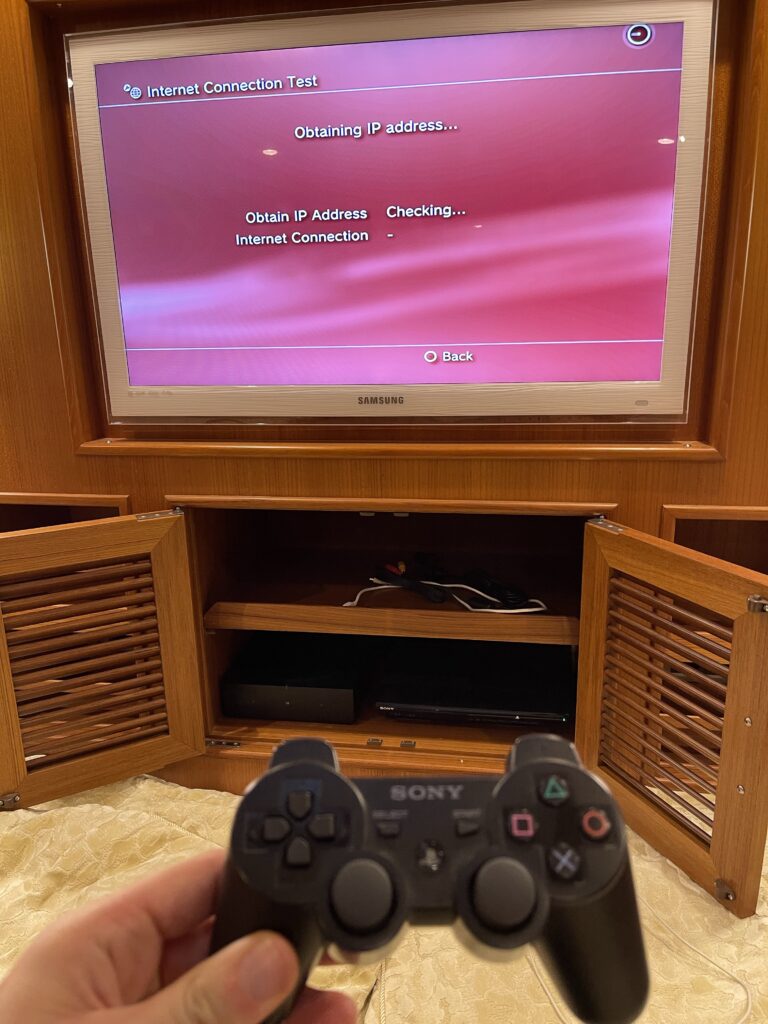 We have now given this family the perfect communication, entertainment and security system which will work smoothly as they travel around Europe.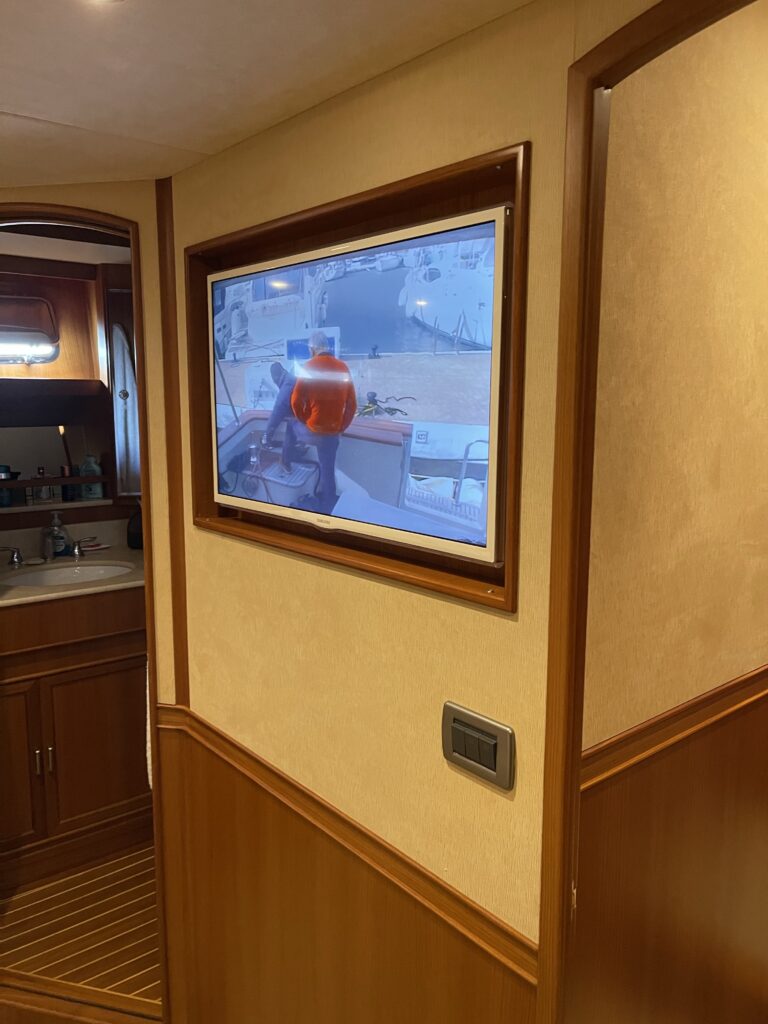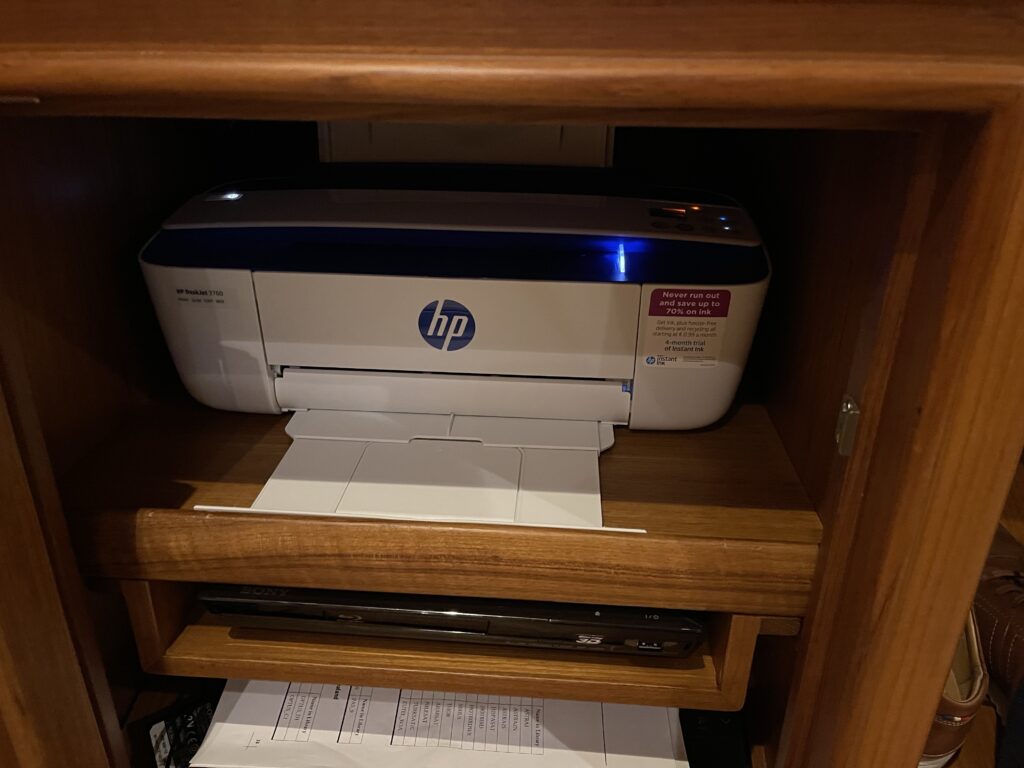 Nothing has been missed out of the planning on this project, we put together a package which allowed this family to have a technological home from home, even right down to the facility to print boarding passes for when they fly back to the UK.
We have given them access to Sky Movies, Documentaries, Series Link Recording Facilities, covering everything from BBC1 through to a complete range of 900 channels.
We travelled around the island in a little Fiat 500S which was a fantastic little car. Driving on the wrong side of the road took some time to get used to, and there was a few near altercations with European road rage drivers, but no accidents happened thankfully.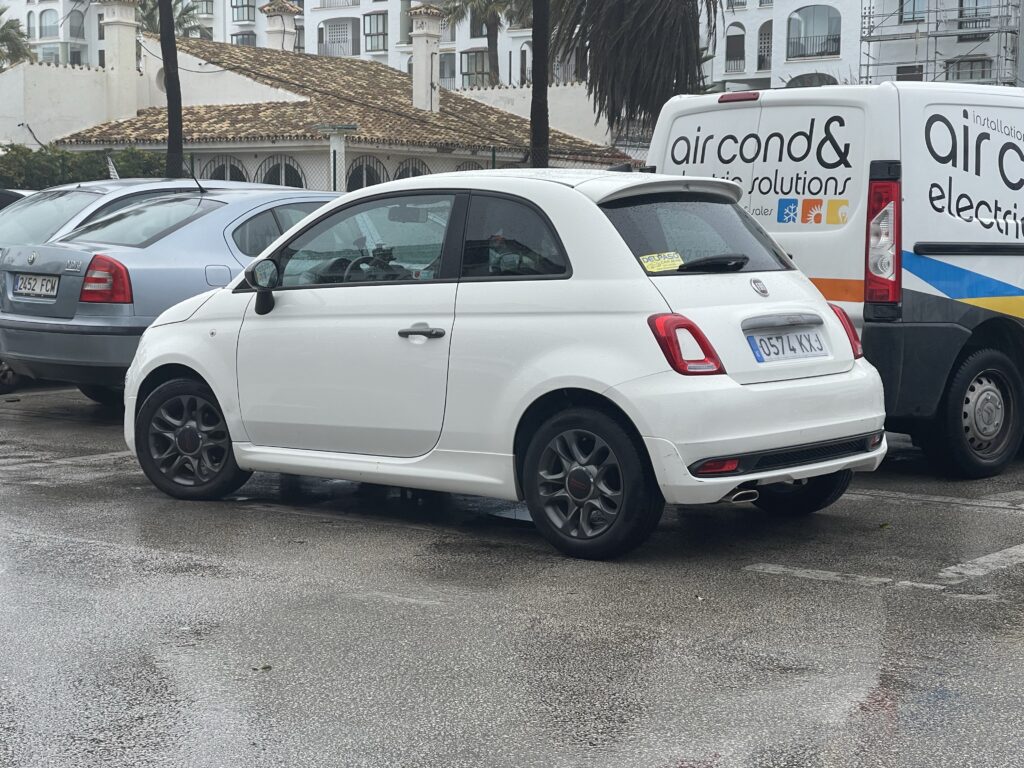 We can now fully monitor and maintain their IT systems due to the remote monitoring services we have now installed. This family are pleased that their IT support needs are fully covered whilst they travel around Europe.