Oliver our director started being self employed in 2013 when he set up in his first Clitheroe office whilst still serving his notice in his role at Ribble Valley Borough Council. Here is a press release provided by Clitheroe Advertiser from the Ribbon Cutting event.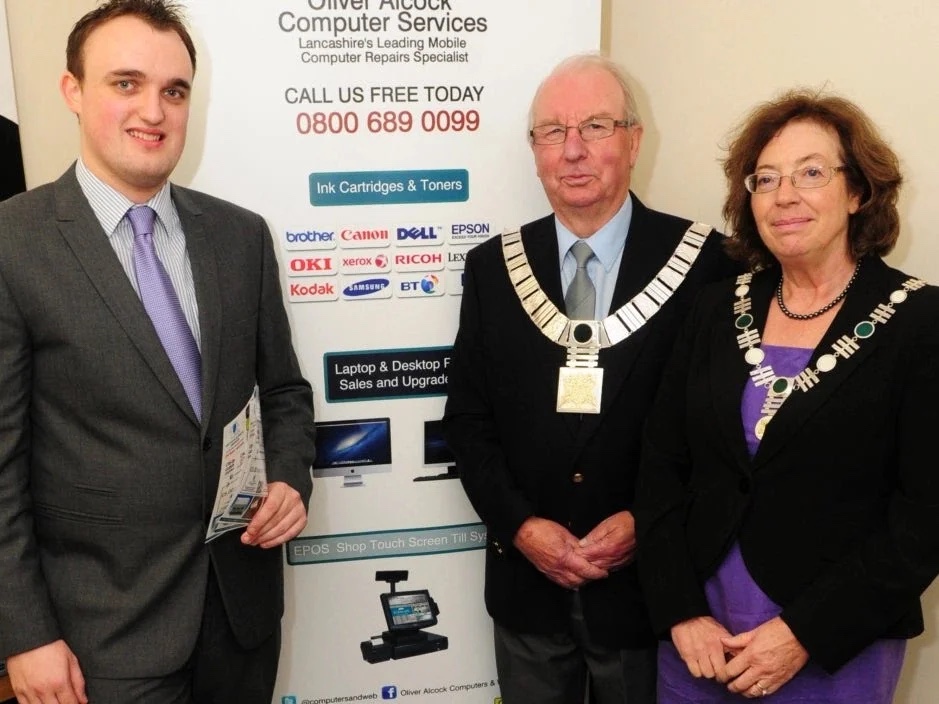 Computer whiz kid Oliver Alcock, 22, has left his job as an IT officer in local government to set up in business as a mobile computer repair specialist, operating from premises in the Fern Court Business Centre off Moor Lane, Clitheroe.
The former Bowland High School pupil will be offering computer and laptop repairs and upgrades, website design services, broadband and WIFI installation and repair and network management and maintenance at competitive rates.
Oliver is a fully qualified computer engineer and also a member of the Safe Trader Scheme. He is a graduate of the Cisco Networking Academy, has a City and Guilds NVQ Level 3 in computing and information technology and NVQ Level 3 in customer service.
He said: "Since leaving school, I have worked in the IT teams of a number of schools and at Ribble Valley Borough Council, but the time has come to bite the bullet and set up my own business.
"I am looking forward to establishing great relationships with my new customers and offering a computer repair service at competitive rates."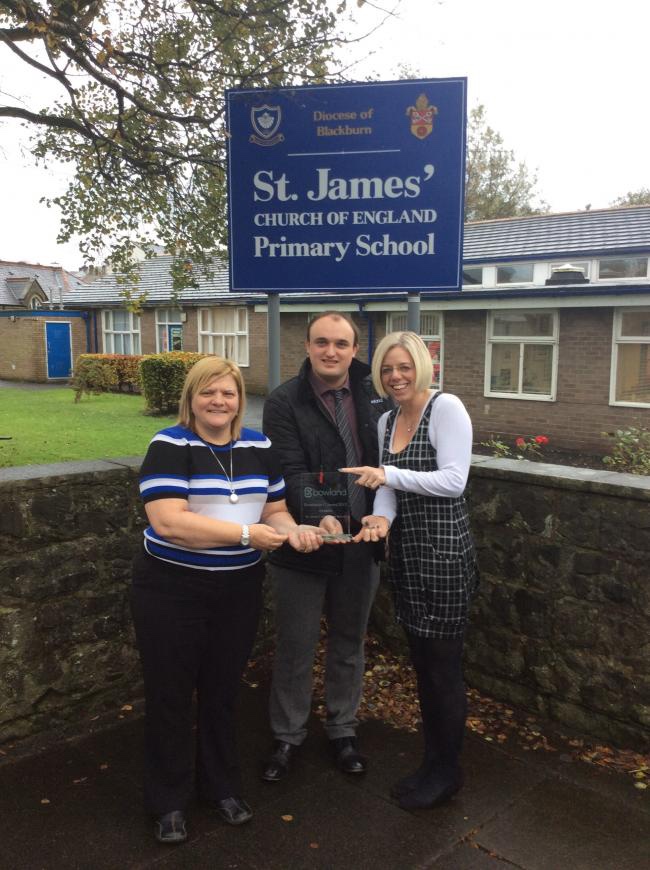 St James' Primary School, on Greenacre Street, Clitheroe, received a Bowland IT Excellence Award 2017 from Bowland IT business owner Oliver Alcock.
The Clitheroe school was awarded the prize because of their commitment to promoting the use of technology in school lessons to help students' education.
The school uses IT in every lesson, using technology such as the recently installed touch screen classroom displays.
Students are also encouraged to work with their own classmates using various technological applications.
Mr Alcock said: "I feel that St. James' school holds a special unique environment for the children which I haven't seen before in my experience throughout working in various schools.
"We awarded this school with the 'IT Excellence Award 2017' because we really felt that the hard work and dedication that goes into investing and organising the IT and technology infrastructure really does play a big part in the children's education."
Lancashire Business Review – https://businesslancashire.co.uk/2017/10/26/local-it-company-awards-primary-school-with-excellence/
Lancashire Telegraph – https://www.lancashiretelegraph.co.uk/news/15630262.school-receives-prestigious-award-excellence/
Clitheroe Advertiser and Times – https://www.google.com/amp/s/www.clitheroeadvertiser.co.uk/news/olivers-career-it-takes-brave-new-twist-2678197%3famp