Could your business survive after losing all of it's data? So many of our clients believe they are backing up their data because they are using One Drive and Drop Box.
The online cloud storage facilities do not promote themselves as 'data backup' for a reason, simply because all they are offering is an off site easy to access storage facility for your data.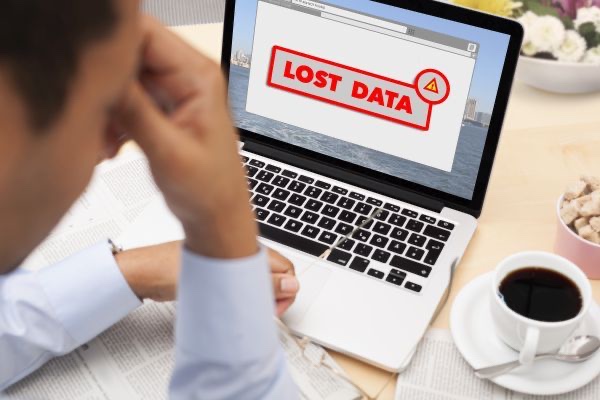 Granted, One Drive and Dropbox offer a facility to roll back 30 days, but is this really enough when HMRC and other governing bodies require you to keep hold of data for a number of years?
At Bowland IT we can provide you with 12 months worth of off site data backup services on a monthly payment basis. Depending on which service you use to store your data, and how much data you have, we can help secure the main life of your company!
If you've recently lost data, don't panic, we can help you with this too! We can send your hard drive off to our specialist recovery lab partner, who will interrogate the drive and bring back files. This service does not hold guaranteed success though and the price is not cheap so we recommend you put things in place now to avoid this.
As we look at OneDrive it's important that we note some functional differences between OneDrive and other true backup services.
OneDrive is a Synchronization Service intended to make your files available to you, the user, on a spectrum of devices, from anywhere. This is most often helpful for people who use desktops, people who travel a lot for work, and who prefer to bring only their tablets (or smartphones) on travel, working from home, or other such flexible work environments. OneDrive for business gives you the ability to leave your work computer and equipment behind altogether, but still access your files from the web anywhere you are by logging into the web-portal. OneDrive best described as Microsoft's competitor to DropBox with the added benefits of being included in your O365 subscription, controlled by your IT group, and available in a unified portal with your other O365 products.
It's important to note though that OneDrive is not a Backup Service in the traditional sense; rather OneDrive is intended to replicate changes to your document out to the cloud, immediately, for availability from any of your devices.
If you delete a file from your computer, it is also deleted from OneDrive – right away – within seconds. After deletion, the file is available in your local computer's Recycle Bin (or Trash on a Mac). In this scenario, the deleted file is also temporarily available inside of the Recycle Bin of your OneDrive portal on the web.
However, if your Recycle Bin is emptied after deletion, or if the web-based Office 365 Recycle Bin is emptied after deletion – the item is permanently lost.