Is FREE anti virus software really the solution? If Yes, why aren't Windows users not just sticking with the built in anti virus that comes with Windows 10 as standard. Also a simple and effective question, why would a company spend hundreds of thousands, if not millions, to develop a product and give it away for free?
Installing FREE Anti Virus is most often not giving you any greater protection than the built in Windows 10 Anti Virus provides. You are opening yourself up to pop ups from the Anti Virus scaremongering you into upgrading to their paid for version.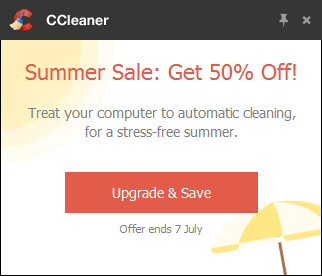 We at Bowland IT offer a very unique anti virus product, which nobody else out there appears to offer. Clients pay for CCTV and alarm monitoring on their homes, but have they ever thought about monitoring for their PC? Our Bowland Anti Virus solution protects clients from Viruses, Malware, Spyware, Fraud, Firewall, and Network Threats all in one package for £5.99 + VAT per month per PC. This does not come close to the price of Norton and McAfee but for this price you getting a real person monitoring the security of your PC at all times. It's all well and good your anti virus dealing with a virus for you, but how can the end user be completely sure and have the peace of mind that their risk is truly removed.
I have now taken up a contract with the company to offer security service and Bowland IT have reassured me that if I have any virus problems with the laptop, they can be fixed remotely saving time. The install service was very prompt, and my technician was efficient and helpful. I am not particularly IT literate and have been greatly reassured to have a company who is watching my back. Thank you to all at Bowland IT

Quote from residential client Mich Noquet who recently took advantage of our security product.
Our PC security solution does not cause performance issues on your PC, the end user hardly sees any pop ups or any alarming messages, as we deal with them all on the clients behalf.
For more info on our security package offering, get in touch with us on 0800 689 0099 or email info@bowlandit.co.uk